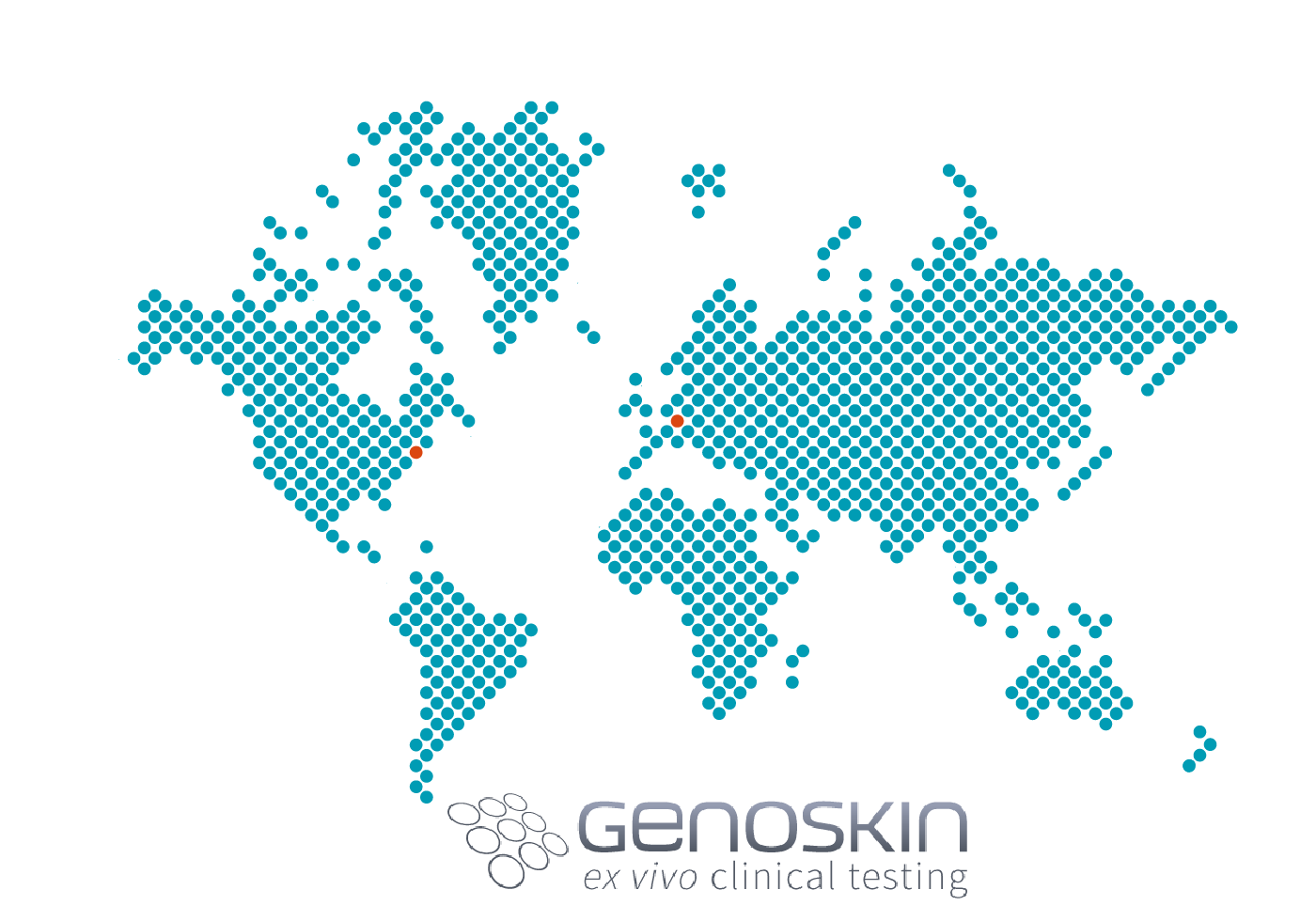 Genoskin appoints Eric Merle as first chief commercial officer
Salem, MA. – January 4, 2019 – Genoskin, an innovative provider of ex vivo clinical testing skin models and solutions, announced today the addition of Eric Merle as the company's first chief commercial officer. The new position will see him take responsibility for all regions in which Genoskin operates. Eric has held commercial roles in life science companies globally for over 15 years. He will leverage his experience to lead and develop Genoskin's sales, marketing and business development. Eric is based in Salem, MA.
A new impulse for Genoskin's rapid growth trajectory
"I am delighted that Eric is joining our team at this exciting time for the company, and I look forward to working with him" said Pascal Descargues, CEO of Genoskin. "Eric is a visionary leader in biopharmaceutical business development, who will bring to Genoskin a vast amount of experience and expertise to guide its rapid growth trajectory as a leader for standardized human ex vivo skin models and related services".
Eric has spent his career developing commercial strategies for some of the life science industry's most recognizable companies. He was most recently at Intrexon (XON), where he led the development of the Consumer Sector portfolio and business strategy as the senior director of strategic alliances and innovation. Prior to Intrexon, Eric Merle developed growth strategies for the Life Sciences division of SGS (SGSN), the world's leading inspection, verification, testing and certification company. He has also held commercial roles at Cellectis (CLLS), Sigma Aldrich (SIAL), Becton Dickinson (BDX), and Fisher Scientific (TMO).
Human tissue to accelerate drug development
"Animal models have long been a challenge both ethically and scientifically for companies developing innovative compounds to be used in humans" said Eric. "The higher relevance of human tissue for toxicology, absorption, inflammation and injection studies empowers a faster development of novel drugs. I am excited to bring my experience and passion to a company providing such an acceleration in drug development."
The addition of Eric Merle is the latest step in Genoskin's growth. The company recently expanded their French operations and opened a lab in Salem, Massachusetts to support the demand of the US market for their products and services.
About Genoskin
Genoskin (www.genoskin.com) is a biotechnology company with labs and offices in Toulouse, France and Salem, Massachusetts. Genoskin provides ex vivo human skin biopsies in a ready-to-use and standardized format for predicting human response to a drug, a chemical, an active or a medical device. As an alternative to animal experimentation, Genoskin customers avoid ethical issues and comply with increased regulatory requirements. This also reduces R&D costs, increases R&D productivity and accelerates product development.
Comments are closed.