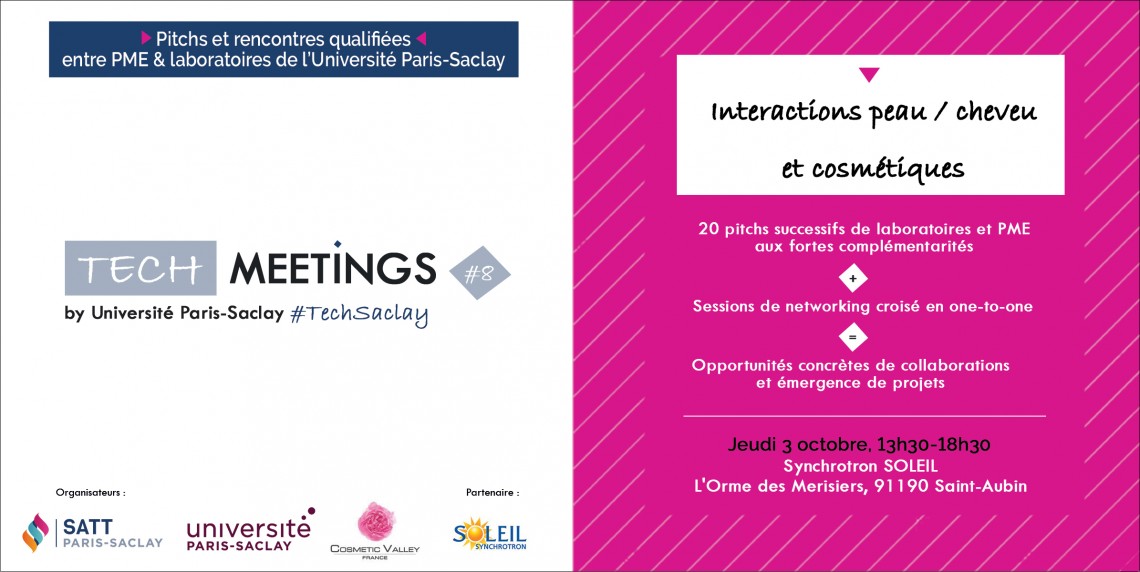 Meet with Genoskin at the TechMeetings on Interaction between skin/hair and cosmetics
The Synchrotron SOLEIL facilities near Paris, France will welcome the 8th edition of the TechMeetings on October 3rd. Genoskin's Business Development Manager, Michael Pastore will participate in the event.
The TechMeetings are organized by the University of Paris-Saclay and the Cosmetic Valley. The event will help create new partnerships between companies and academic research teams. The TechMeetings organization is also here to help the building of new projects and to take them to the next level.
The Synchrotron SOLEIL lab is a hi-tech and innovation platform. Its researchers focus on the use of light to analyze biological matrices from a molecular scale to a tissue scale. These analyses can show how biological matrices interact with various cosmetic products. The TechMeetings will provide researchers from the University of Paris-Saclay with the opportunity to present their achievements and future projects to companies.
Michael will make a short pitch detailing our activities and needs for future projects. He will then be available for one-to-one meetings with researchers, aiming to detect potential collaborations. Hopefully, the event will lead to the construction of innovative projects focused on in situ imaging and fluorescence markers.
To keep up-to-date with Genoskin's latest news, follow us on Twitter and LinkedIn. You can also contact us to learn more about our products and services.
Comments are closed.