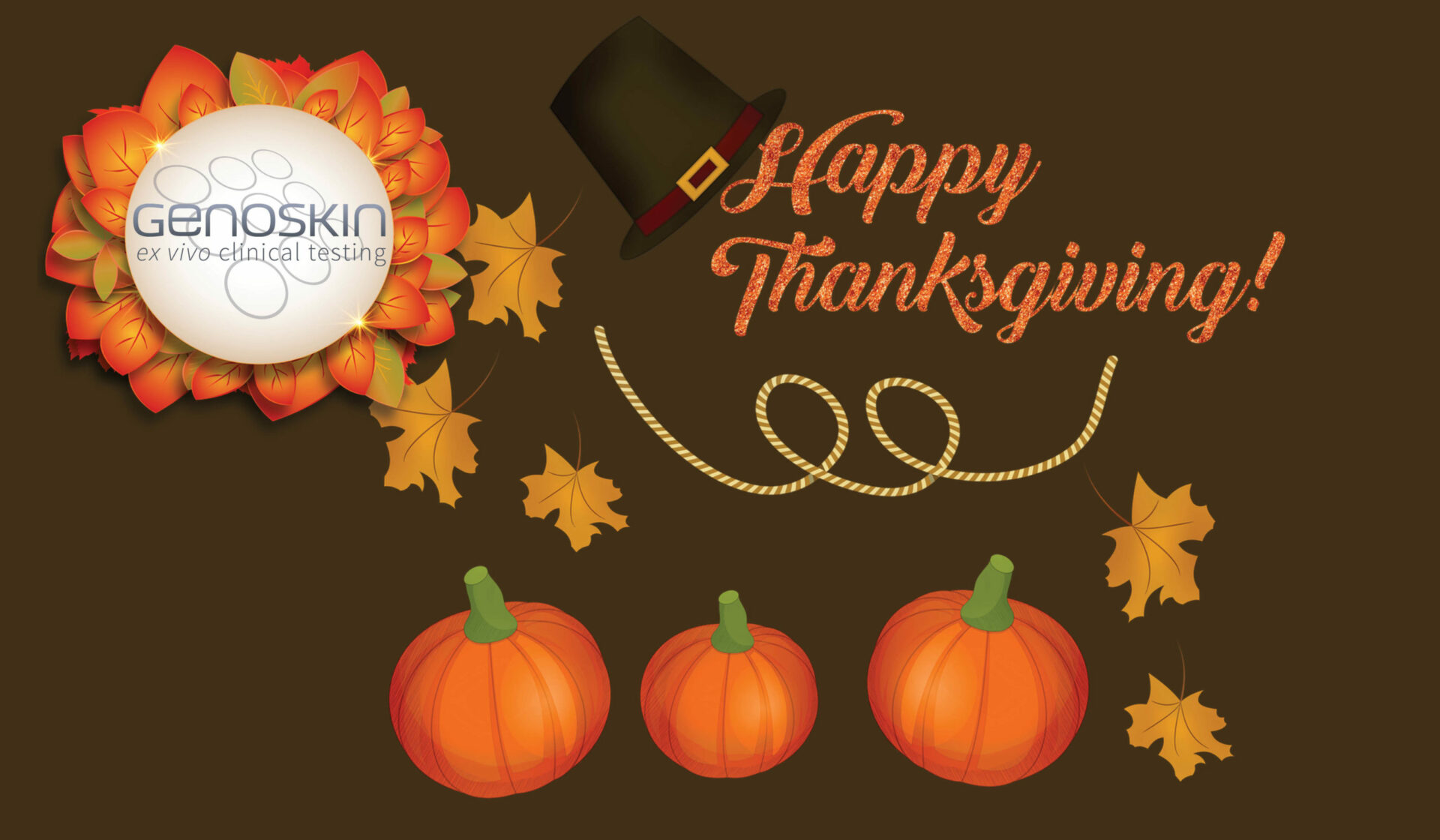 Genoskin wishes you a Happy Thanksgiving!
Thanksgiving is just around the corner!  It's time for us to think about what we are thankful for this year. These are our top 5 reasons to be thankful.
An amazing team
This year, Genoskin's collaborators have overcome many challenges, worked hard and went beyond expectations. All of this without never losing their joy and good humor! Congratulations to all of them, keep up the good work!
Our partners and customers
We are thankful for our loyal customers and our new partners. Partnerships help us grow and improve. They inspire us to innovate and develop new products and services. We can't wait to collaborate with you and make science move forward.
Exciting projects
We are a team of passionate innovative minds. Working on exciting new projects with our partners empowers us to push the boundaries of skin research. We strive to generate better human data and accelerate science.
Our fast-growing business
Genoskin had a stunning year with unprecedented growth worldwide. We have welcomed new collaborators in France and the US. We have produced more skin assays than ever. We have traveled the world to meet partners and develop our business. We look forward to doing it all over again next year!
New steps to reduce animal testing
This year, institutions took action to reduce animal testing. We believe that promoting reliable, standardized and easy-to-use alternatives will be key to decrease significantly animal experiments.
Genoskin wishes you a great holiday and hopes you have plenty of reasons to be thankful for this year.
To keep up-to-date with Genoskin's latest news, follow us on Twitter and LinkedIn. You can also contact us to learn more about our products and services.
Comments are closed.