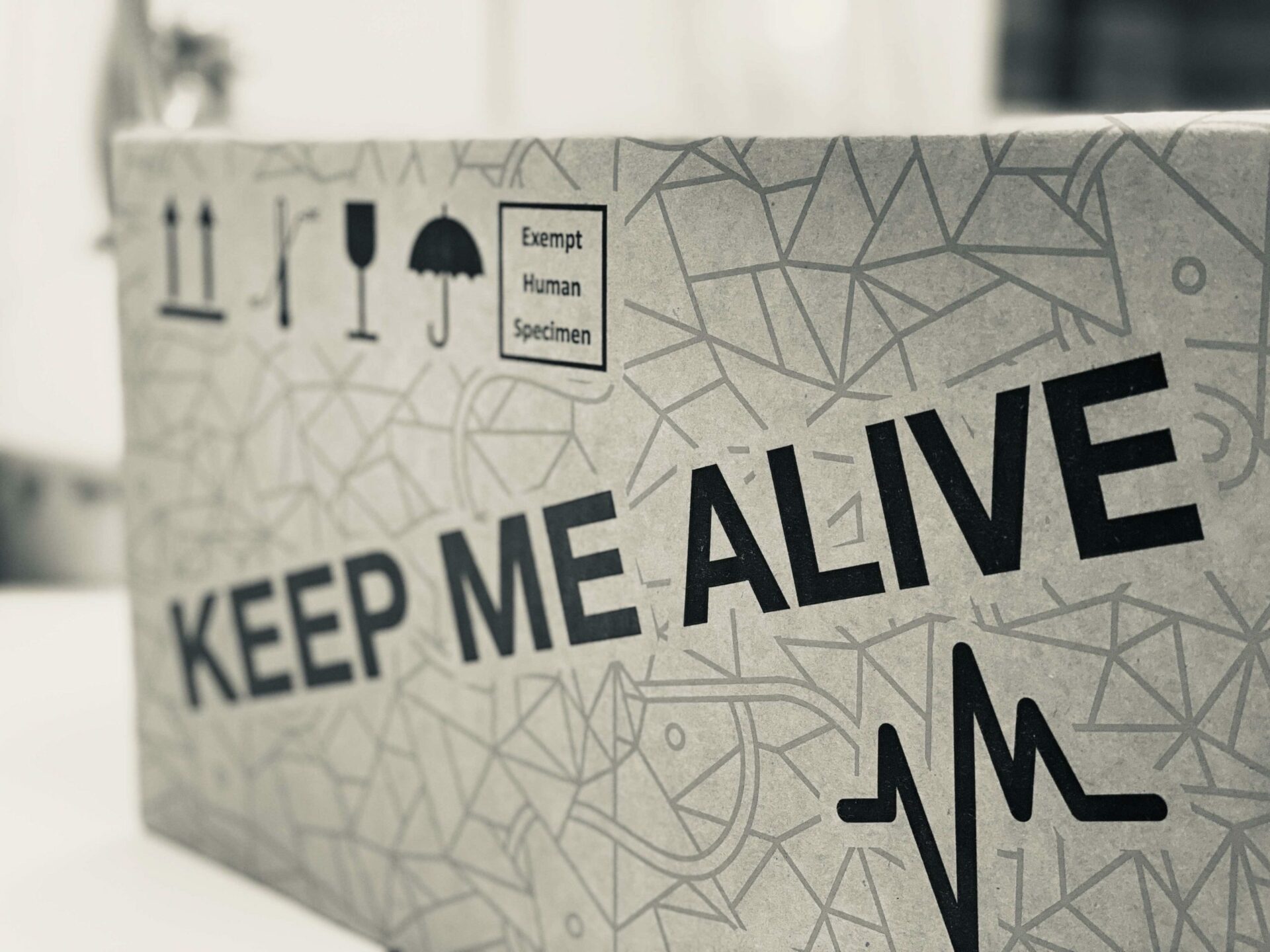 Brand new sustainable and user-friendly packaging!
After months of reflection, design trials, and careful sourcing, Genoskin is proud to reveal its brand new packaging. Thanks to Marta Wolska-Brys (Packaging & Beyond, LLC) and her expert support we designed our dream packaging. You will soon get to see it in your labs!
It's awesome! We designed this new packaging with your feedback in mind and to meet our most stringent requirements:
Secure tab-lock clamshell design
Easy to open & access the models
Better thermal insulation
Better shock insulation
100% biodegradable & easy to recycle
We insulated our fun and educative Kraft shipping box with GreenCell Foam, a biodegradable material made from cornstarch. It's designed to protect our skin models and provide temperature stability. These high-performance materials are made from natural resources. This aligns well with Genoskin's mission for ethical science.
Why the change of packaging?
Genoskin is a fast-growing company, increasing its production capacities year over year. We wanted to update our boxes' image and scale up their manufacturing to match our growth. We have listened to you and want to provide you with the best experience possible.
This change of packaging comes after deep considerations and was driven by four ideas:
Use more locally sourced materials
Improve user experience
Improve sustainability
Use high-performance materials.
A packaging sourced in the US
Genoskin launched its American lab two years ago and it was time for us to stop importing packaging from our headquarters in Toulouse, France. We went on a mission to find local manufacturers willing to start a long term partnership with us on designing better packaging.
Thanks to Marta Wolska-Brys, we reached out to Michigan-born companies for cardboard boxes and insulating foam. These companies are also developing their products in Europe, which will be a great opportunity for the Toulouse lab. Working with local manufacturers allows us to have a closer relationship and reduce environmental impact.
A new user-friendly experience
Genoskin has years of experience in producing and shipping ex vivo human skin models around the world. Our team took that experience to provide you with a more user-friendly packaging. We searched for the best design that would provide easy access to the skin models so that you can focus on your research. We made it simple and practical.
When designing the layout, we had one goal: reduce the time spent between our labs and yours to ensure that you have all the time needed to dedicate to your research. We found a fun and nice way to remind shipping teams that this box is the most important one they have.
"KEEP ME ALIVE" is stamped all over the box. You can't miss it. We think it will make it get to your lab faster.
Inside we also made sure that you have all the info you need. As a bonus, we made the box pretty and fun so you can use it as storage!
We care for our planet
Environmental protection is a global and critical issue. Genoskin has advocated for more ethical science for years now. This also means sustainability. That's why we couldn't imagine a packaging that was not completely sustainable and easy to dispose of.
The Kraft cardboard can be recycled like any other cardboard, so no stress for your team! As for the biodegradable foam, it can be dissolved in water and is safe for pipes. You could also compost it, it's great plant food, or start a barbecue with it… the possibilities are many. Natural cornstarch always breaks down quickly.
Tested and Validated: high-quality standards to match our science
At Genoskin, our first mission is to accelerate drug development by providing our clients with earlier access to human data. To achieve our goal, we produce innovative hi-tech skin assays that enable clinical-like results.
Of course, we were going to apply this excellence to our packaging too. The Genoskin team chose the insulation solution very carefully to match and even improve the performance of polystyrene. To make sure that your skin models ship in the best conditions, we tested and validated the temperature stability provided by GreenCell Foam outperformed polystyrene. It was only when we had demonstrated that the new foam was giving us better temperature stability that we knew it was the best solution.
The brand new packaging will arrive soon to your labs, we hope you will like it as much as we do! When you receive it, don't hesitate to give us feedback, we'd love to know what you think. In the meantime, stay tuned to our social media for an unboxing video… 
We are happy to also speak with you and give you more information on our activities. To keep up-to-date with Genoskin's latest news, follow us on Twitter and LinkedIn.
Comments are closed.