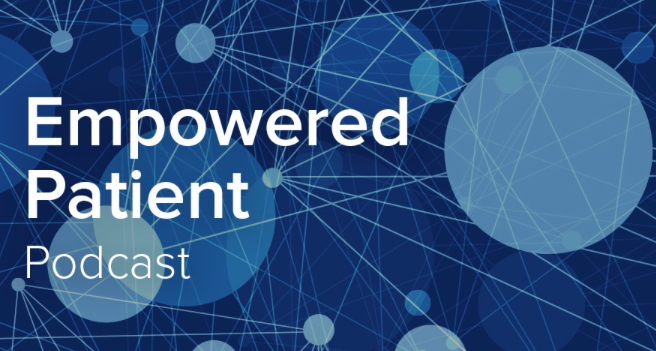 Genoskin's CEO invited to talk at Empowered Patient Podcast
A window into the latest innovations in health
Empowered Patient Podcast started in 2014 to provide its audience with insights on "the latest innovations in digital health and the changing dynamic between doctors and patients." The audience is composed of researchers, medical professionals, patient advocates, entrepreneurs, patients, caregivers, solution providers, students, journalists, and investors. Every week, it showcases what's new in translational research, genomics, and the biotech world.
Host and producer of the show, Karen Jagoda is also the President of Turtleback Interactive LLC, an internet consulting and content development company founded in 1998.
Providing a powerful solution for drug development
This week, Genoskin's Founder and CEO, Pascal Descargues had the pleasure to be invited by Karen Jagoda on the show. They took the time to go over Genoskin's technology and talk about how testing drugs on real human skin helps accelerate drug development. Pascal Descargues highlighted some challenges of vaccine development.
"For the efficiency of the vaccine, it's only when it will be used in humans, that
we will know if it works or not. […] So our idea is to use the skin ex vivo like we have in our platform to inject the vaccine and to test the immunological signature induced by the vaccine to predict if a vaccine can be effective or not."
Pascal also explained the relevancy limits of animal models currently used leading to clinical trial failure. The podcast also points out how Genoskin's solutions can mimic the diversity of clinical trials and provides valuable data to researchers.
"What makes our technology also very attractive is that it's just like in real life, when a drug is administered to many people around the world. It's also just like in clinical trials, you want to test a drug on different people with different backgrounds, different ethnicity, different age."
The future can no longer rely on animal testing but on new innovative and safe ways to test in humans. Patients, the FDA, and researchers agree that this must also be achieved in an ethical, sustainable, and accurate way.
If you're more of a reader, the transcript is also available here.
Stay tuned on our News page and our social media. Some more exciting news is coming out soon, and you don't want to miss it!
We are happy to also speak with you and give you more information on our activities. To keep up-to-date with Genoskin's latest news, follow us on Twitter and LinkedIn.
Comments are closed.