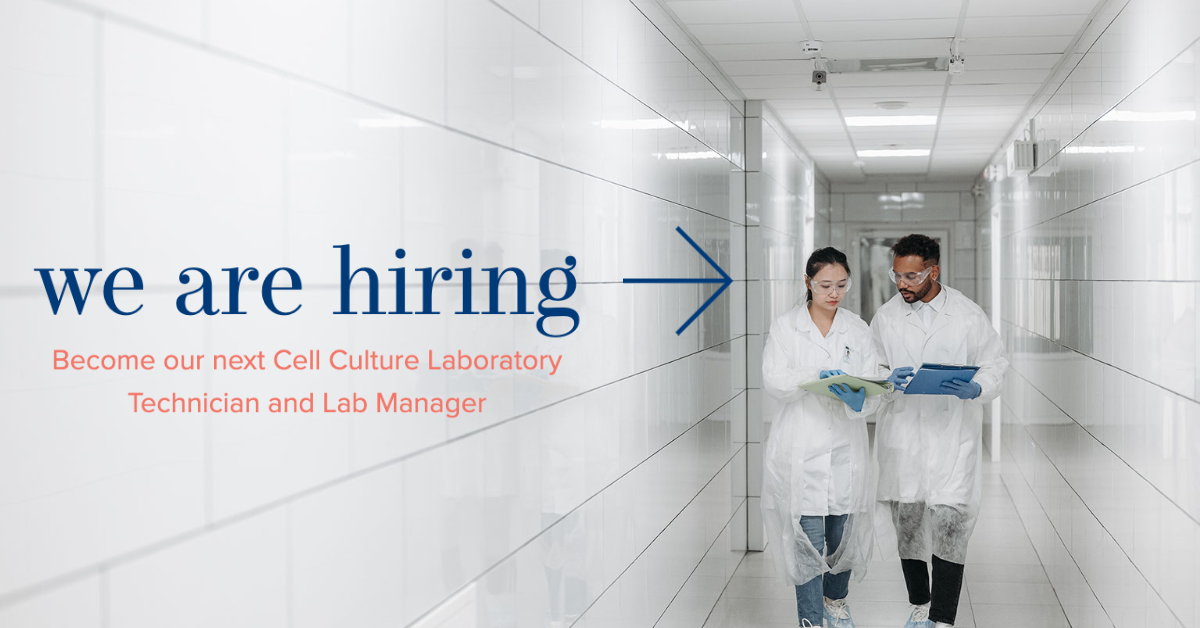 Join Genoskin! We are looking for a cell culture laboratory Technician and Lab Manager in the US!
Genoskin's US team is growing! Join us as a cell culture laboratory Technician and Lab Manager in our labs in Salem, MA.
Reference:GEN21.10.07
Location: Salem, MA, USA
Type of position: Full time – Tuesdays to Saturdays
Reports to: Production and Services Manager
Department: Production and Services
Ideal start date: November 15th, 2021
The Opportunity:
Today, drug development is failing as over 90% of drug candidates never reach the market. Beyond the fact that failure inflates the typical duration for a successful candidate to reach the market (10 to 15 years), this situation also raises an undeniable challenge for healthcare systems, the ultimate selling price inevitably taking into account incurred costs of historical failures within the estimated global development cost of 1 to 2 billion euros.
Genoskin offers a totally new paradigm to the pharmaceutical industry by revolutionizing injected drugs development and providing human efficacy and toxicity data ahead of clinical trials. Our human skin injection testing platform combines patented ex vivo skin models with next-generation imaging and sequencing techniques (highly-multiplexed imaging of immune cells, cytokines/chemokines profiling, and mRNA sequencing) and proprietary machine learning algorithms to provide first-in-human actionable data ahead of clinical trials.
Position overview:
Genoskin is seeking an outstanding cell culture technician to join its growing team. Under the supervision of the Production and Services Manager, you will be in charge of various tasks related to tissue culture and histological analysis of skin models as part of commercial productions and customer studies. You will also be in charge of equipment maintenance and lab supplies orders.
The primary duties of this position include the following:
Production of ex vivo skin models developed by Genoskin
Fulfillment of tissue culture and treatment, histology, and biochemistry experiments related to the various projects according to an established schedule
Preparation of sterile culture media and buffers
Quick and rigorous recording of raw data and participation in their analysis
Perform the weekly maintenance tasks of the laboratory
Perform inventory tracking of all consumables and reagents used in the lab
Place lab orders and manage communication with consumables/reagents suppliers
Maintain laboratory equipment
Incrementation and completion of databases necessary for laboratory functioning
General Responsabilities:
Maintain a detailed, organized, and accurate lab notebook and execute written protocols supplied by sponsors or those developed by themself
Develop and implement SOPs and protocols
Record-keeping and communication skills (verbal and written)
Skills and Qualifications:
Bachelor's degree
Experience in cell culture and/or tissue culture
Experience in tissue preservation and sectioning tissues, and HE staining is a bonus
Good organizational skills; detail-oriented personality
Ability to manage multiple projects at once
Good communication skills: in a clear and consistent manner
Benefits:
Health, dental, vacation, paid maternity leave, paid sick leave, and holidays.
How to apply:
Genoskin Inc is a proud equal opportunity employer committed to an inclusive work environment and to building a team that reflects the rich diversity of our community. People of color, people with disabilities, and people of diverse sexual orientations, gender expressions, and identities are encouraged to apply.
To apply, please submit your resume and a cover letter.
Please submit this information to
Applications will be accepted and reviewed until the position is filled.
Comments are closed.