first in

human
human data for human drugs
First-in-human

data generation to secure drug development
combining live human skin platforms & hi-tech data analysis

Genoskin is a Partner Research Organization with unique expertise in skin biology and immunology. Our mission is to help you obtain reliable human data prior to clinical trials for drugs, vaccines, medical devices as well as cosmetics. We combine our live human data generation platforms with hi-tech tools, unbiased data analysis and expert advice to get you the data you need and help your drug development project move forward.
Test your compound on

live

human skin
Genoskin provides a unique range of human skin platforms for reliable first-in-human testing purposes. As opposed to animal skin or engineered models, all our models only contain real human skin that is kept alive for 7 days after surgery, thanks to our proprietary technology. This approach allows for a full week of testing opportunities on all the types of cells and appendages of real, live human skin. Simultaneously.
SEE ALL PLATFORMS
A wide range of

applications
for every administration route

Genoskin's human skin platforms can be used to generate better data to assess the efficacy and toxicity of drugs, vaccines, medical devices and cosmetics. The models are suitable to evaluate both prophylactic and therapeutic compounds and treatments. Assessment can be performed following topical or systemic application as well as after subcutaneous or intradermal administration and infusion, depending on your needs.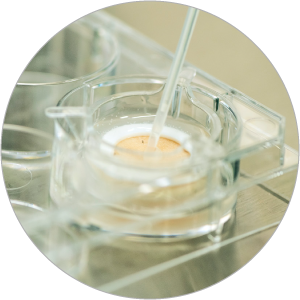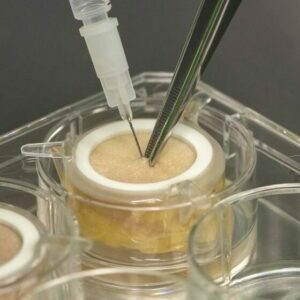 Subcutaneous injection & infusion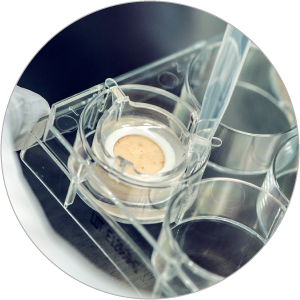 Custom preclinical

R&D

services
Unique expertise in skin biology & immunology

Genoskin stands for a highly skilled team of driven scientists with unique expertise in skin biology and immunology. We help your research move forward, combining our proprietary human skin platforms, state-of-the art equipment, artificial intelligence and over 10 years of experience. We help you select the right data platform to design the study plan that fits your needs. We also provide scientific support throughout the study and a detailed report with actionable data. The experts at Genoskin analyse your study results using a wide range of automated and AI-based tools to get the results you need.
Unique

data

using hi-tech tools
Our latest addition is MANTIS®, a unique spatial skin biology platform that allows to study human skin cells within their spatial context. Combined with our functional and immunocompetent human skin models, this innovative tool provides crucial information on cell interaction and on the simultaneous response of different cells to the compound you're studying.
Learn More About Mantis
Get the results you need
Pick your preferred option & get your study going

Please note that our NativeSkin access® platform is the only skin model available for direct orders worldwide. However, all of our skin platforms are available as an in-house service. Don't hesitate to talk to our experts to design your own study and obtain the first-in-human data you need.
Latest news

Scientific publications
See how others use our models and services

Genoskin aims to change drug development as we know it by using cutting-edge technology to make science move forward. Below you'll find some publications that use our unique human skin platforms and/or services for a wide range of applications.