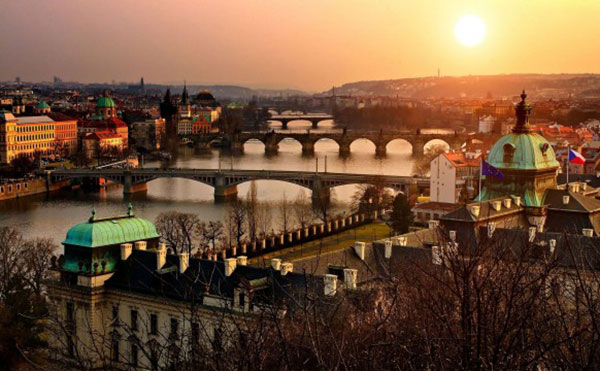 Genoskin attended the 9th World Congress On Alternatives and Animal Use in The Life Sciences  (WC9 2014) organized in Prague, Czech Republic, from the 24 to the 28 August.
"The world congress provides an exceptional forum to underline the importance of both the ethical issues of animal experimentation and the approach to the life sciences in the 21st century."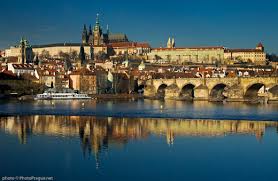 We presented during this congress our latest results regarding the NativeSkin® model and its interest for validating the  on real human skin, chemical, cosmetic or pharmaceutical products.
Genoskin's abstract presented at WC9 2014:
NATIVESKIN, A STANDARDIZED ex vivo SKIN SYSTEM DEDICATED to PERCUTANETOUS PENETRATION STUDIES
S. Kurdykowski, A.A. David, C.A.M. Jardet and P. Descargues
Genoskin, Centre Pierre Potier — Oncopole, Toulouse, France
In the search of a suitable ex vivo skin model that closely mimics as possible the responses of human skin in vivo, we have developed a newly patented human skin model, called NativeSkin®. This ready to use model consists of a full-thickness skin biopsy embedded in a solid and nourishing matrix, while its epidermal surface is left in contact with the air (Figure 1). The system is mounted into cell culture inserts, loaded in multi-wells companion plates with lid. NativeSkin® could be cultured up to 10 days with a defined culture medium free of serum and hydrocortisone. Skin samples used to prepared NativeSkin® models are obtained from donors having underwent an abdominoplasty procedure and having given their informed consent.
The major advantage of this new ex vivo skin model is that the proprietary matrix, similarly as a sponge, allows the dermal compartment to be constantly nourished by the culture medium that diffused from the well throughout the porous membrane of the cell culture insert. Furthermore, the fact that the skin biopsy is firmly embedded in the matrix enables a controlled and an easy manipulation of the system and helps to prevent any lateral diffusion of topically applied formulation. Hence, NativeSkin® retains the features of normal skin in terms of cell populations and viability, structure, metabolism, and barrier function. Importantly, the tolerability of the NativeSkin® model towards repeated daily topical applications of different vehicles, including gel, cream and solution has been demonstrated. We have also validated that NativeSkin® models reproduce hallmark features found in human skin when treated with pharmacological products such as retinoids and steroids. In conclusion, thanks to its fully human origin and native tissular composition, NativeSkin® models may represent a bridge between monolayer cell cultures/reconstructed models and clinical studies.
Comments are closed.