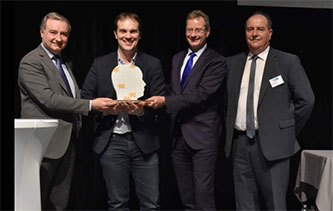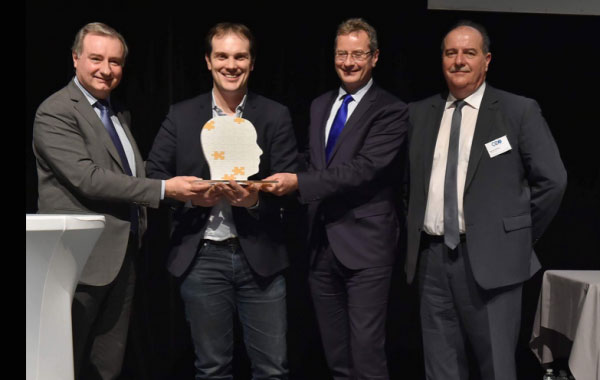 On March 9th, 2017,  Genoskin won the Award for Innovation at the CEO Company Challenge meeting in Colomiers, France. The award highlights local companies that have special merit in the area of export, innovation and job creation.
Genoskin wins CEO Award for Innovation
In the light of today's challenging economic context, the CEO West-Toulouse Company Club aims to highlight the driving efforts of local companies by setting up the Défis d'Entreprises company challenge. This challenge is open to all Toulouse Metropole companies and is designed to put their efforts and commitment in the spotlight. The event is sponsored by local authorities and well-known sponsors such as Airbus, Veolia and Engie.
A high-profile award ceremony
The final award ceremony took place on March 9th in the city of Colomiers and was attended by 450 spectators, including a large number of local and regional dignitaries. The Export award went to AB7 Industries for their active polymers and the Job Creation award to Oweo for their training services.
Pascal Descargues, our CEO, received the Award for Innovation from the hands of Mr Moudenc, the mayor of Toulouse. "We're very grateful for this award. It's a sign of recognition for our efforts and commitment in finding reliable alternative solutions to animal experiments," says Pascal. "The timing couldn't be better because 2017 is going to be a special year for us. We're waiting for the results on some very interesting R&D projects and also plan to create an American division in Boston."
For more news on Genoskin, please don't hesitate to subscribe to our newsletter.
Comments are closed.