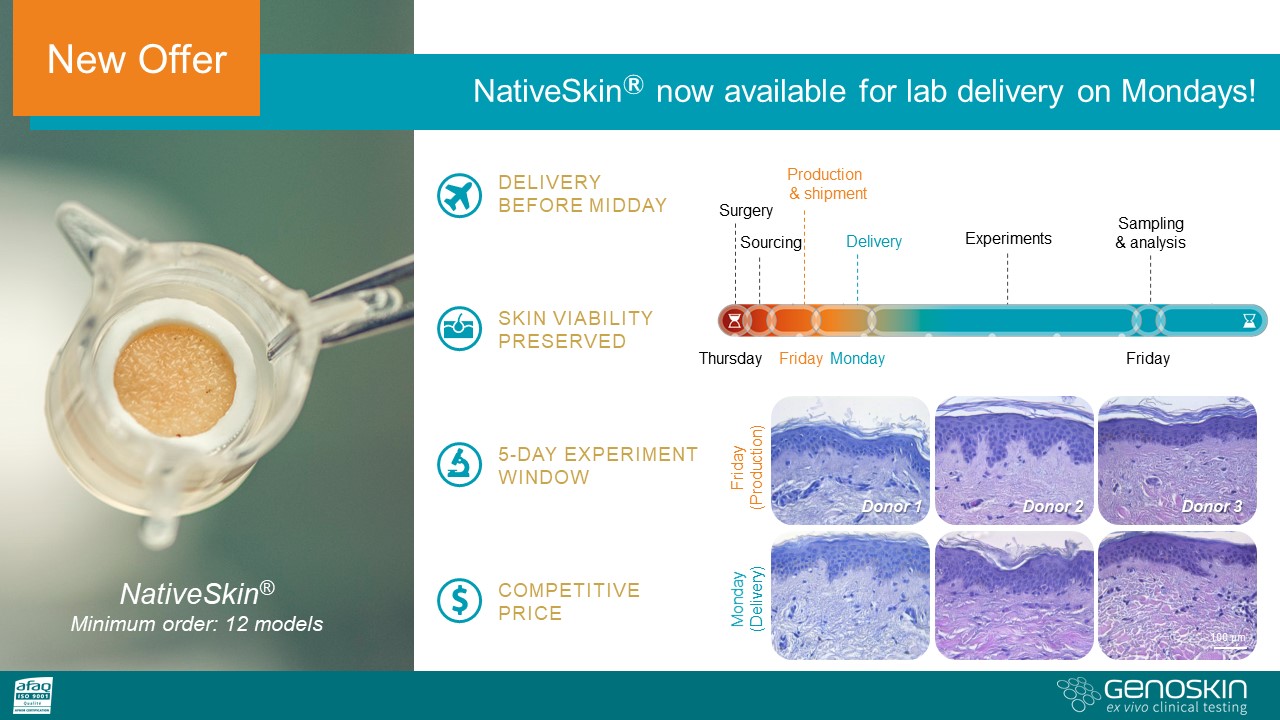 NativeSkin kit now available for lab delivery on Mondays!
We have great news! We have been working hard to optimize our technology and processes this year. We are now able to offer a solution to those seeking to work on our NativeSkin kits throughout the work week. If you order NativeSkin kit, we will prepare and ship them in time for you to receive them on Mondays. Our proprietary support matrix will maintain an optimal nutrient rich environment and conditions for excellent tissue integrity and viability. This will enable you to test your compounds on live human skin biopsies for up to 5 days.
We would welcome the opportunity to discuss how this fits in your research and look forward to hearing from you. When would you have some time for us to learn more about your work and us to further share our data? We would love to come and organize a seminar with your team and ours.
Comments are closed.