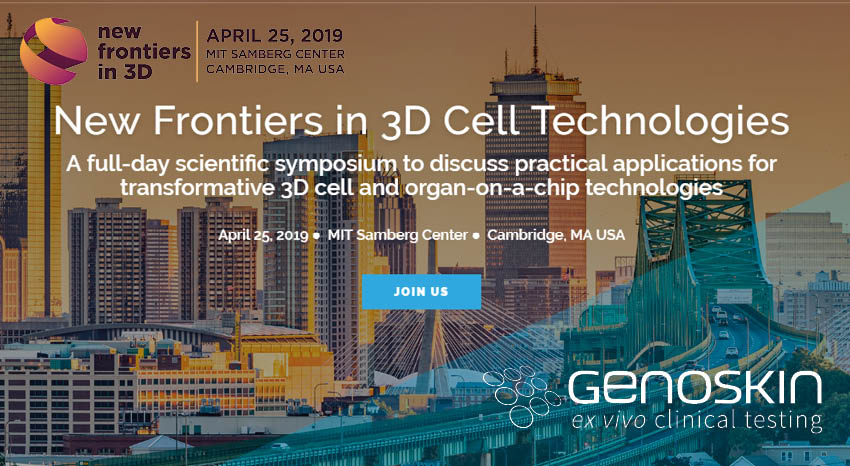 Genoskin presents its subcutaneous injection model HypoSkin® at New Frontiers in 3D
Genoskin's CEO Pascal Descargues, PhD will attend scientific symposium New Frontiers in 3D at the MIT Samberg Center in Cambridge, MA, USA. Take the opportunity to discover our unique subcutaneous injection model through a poster presentation.
Hyposkin®, a unique human skin model to study subcutaneous injection
Poster title: HypoSkin®, a standardized living human ex vivo skin model including adipose tissue as a toxicity model following subcutaneous injection. Hyposkin® is a unique fully human ex vivo skin model to predict toxicity and efficacy of subcutaneous drugs. This model enables relevant evaluation and optimization of a new subcutaneously administered drug during preclinical trials.
The 2019 edition of the conference brings together pharma and biotech thought-leaders, research scientists, and regulatory experts. This one-day symposium is dedicated to applications for innovative new 3D cell technologies for drug efficacy and safety testing.
To keep up-to-date, don't hesitate to follow us on Twitter and LinkedIn or subscribe to our newsletter.
Comments are closed.