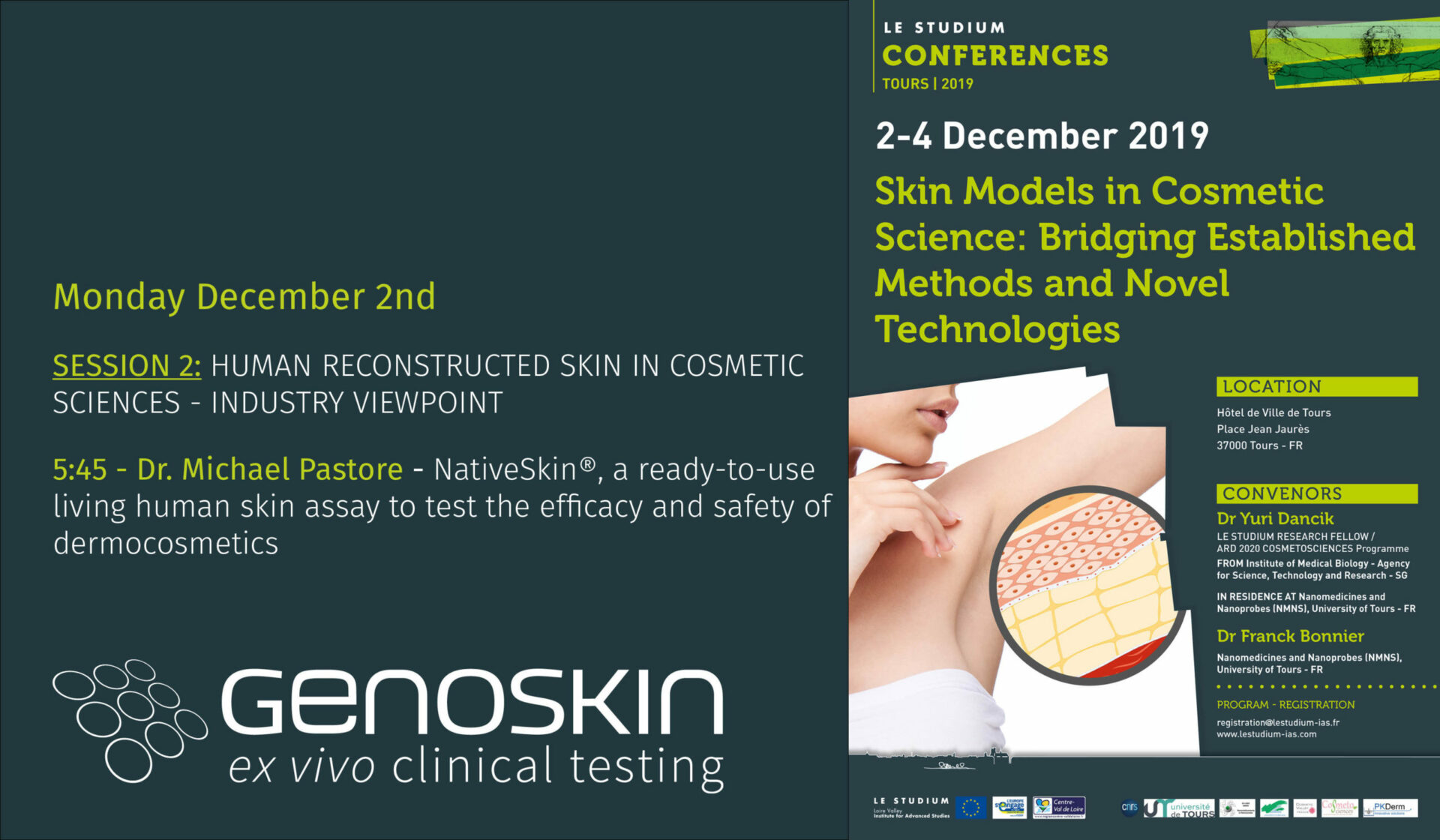 Dr. Michael Pastore to speak at the Skin Models in Cosmetic Science Conference
Today starts the conference on Skin Models in Cosmetic Science: Bridging Established Methods and Novel Technologies, organized by Le Studium in Tours, France.
Genoskin's Business Development Manager, Michael Pastore, Pharm.D., Ph.D. has been invited to speak during the second session on Human Reconstructed Skin in Cosmetic Sciences.
Michael will present the benefits of using NativeSkin®, our ready-to-use living human skin assay, to test the efficacy and safety of dermo-cosmetics. NativeSkin® assay exhibits normal skin barrier function and a mature stratum corneum. It holds all cell types and skin appendages that are naturally present in in vivo human skin. This standardized, fully viable and immunocompetent model represents a highly predictive and cost-effective last-line screening tool before in vivo clinical evaluations.
Le Studium Conferences aim to promote international collaborations across industry and academia to foster innovation techniques for efficacy and safety testing of cosmetic products.
The conference will focus on the use of in vitro, ex vivo and in vivo models as well as non-invasive biophotonic techniques. The different sessions will cover aspects from R&D to regulatory matters.
To keep up-to-date with Genoskin's latest news, follow us on Twitter and LinkedIn. You can also contact us to learn more about our products and services.
Comments are closed.