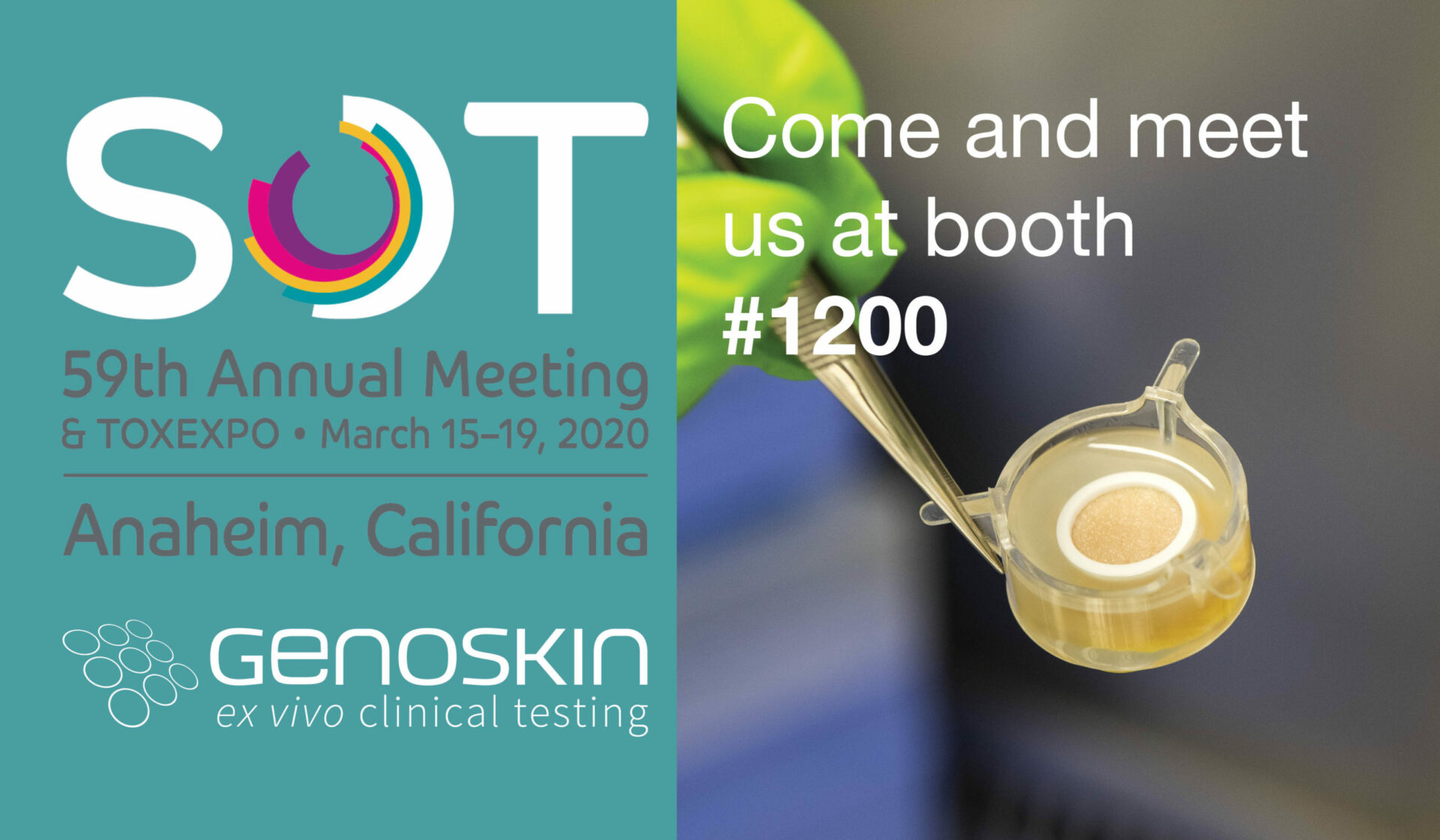 Team-up with Genoskin to share data at the 59th Annual Meeting of the Society Of Toxicology and ToxExpo (SOT2020)
The Annual Meeting of the Society Of Toxicology (SOT2020) is getting closer! From March 15 to March 20, Genoskin will be exhibiting in Anaheim, CA (Booth #1200). Take the opportunity to meet our team and learn more about our products and services.
Genoskin's skin experts will also participate in the scientific program. We'll be sharing new data on HypoSkin®, our unique injectable assay, and its applications to preclinical toxicity testing.
To all of our current partners:
if you plan on presenting data obtained with our products
if you are willing to submit some data with us,
We would be delighted to team-up with you and submit an abstract for poster presentation or platform presentation. Please send an email to  so we can make arrangements for abstract submission and/or presentations.
Let's make science move forward together!
What is the SOT Annual Meeting and ToxExpo?

SOT Annual Meeting and ToxExpo gather scientists & toxicologists from more than 45 countries. It's the world's largest toxicology conference and expo.

ToxExpo 2020 will count over 50% of researchers representing a vast array of disciplines within toxicology. The top fields of work are Regulatory & Safety Evaluation, General Toxicology, Risk Assessment, In vitro and Alternative Methods, Neurotoxicology, and Drug Discovery Toxicology.

The event in numbers:

6,200+ attendees
2,000+ abstracts
315+ exhibitors
60+ scientific sessions
Hundreds of ancillary events
1200+ leads captured
To keep up-to-date with Genoskin's latest news, follow us on Twitter and LinkedIn. You can also contact us to learn more about our products and services.
Comments are closed.