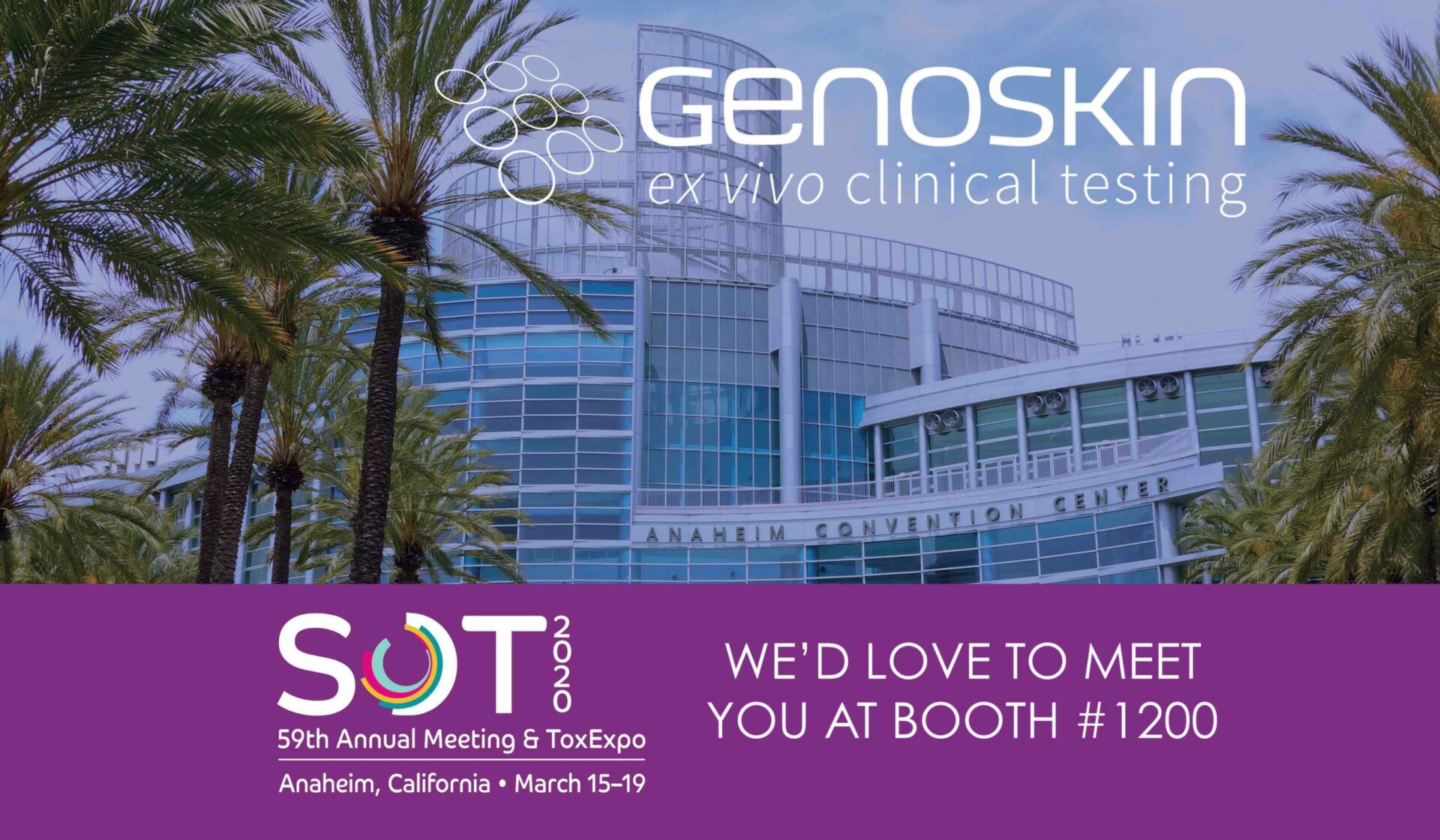 We'd love to meet you at the SOT Annual Meeting and ToxExpo (SOT2020)
The 2020 edition of the SOT Annual Meeting and ToxExpo (SOT2020) is only one month away and Genoskin is excited to exhibit at booth #1200!
Let's meet at ToxExpo! Our new Field Application Director, Yolaine Robitaille and Eric Merle, (Genoskin's Chief Commercial Officer) will be there to share our latest developments. They will be delighted to answer all of your questions on our platform. Genoskin's products enable a standardized and earlier toxicity and clinical efficacy prediction. SOT's ToxExpo will also be an opportunity to learn everything about our range of skin assays and our in-house R&D services.
We'd love to meet you in Anaheim next month so make sure to register and swing by our booth. Don't hesitate to contact Yolaine or Eric to schedule to meet them at ToxExpo.
And if you can't make it to SOT2020, please visit our brand-new webpage "Genoskin Conferences" to discover where to find us this year and be sure to attend these conferences.
About the SOT Annual Meeting and ToxExpo

SOT Annual Meeting and ToxExpo gather scientists & toxicologists from more than 45 countries. It's the world's largest toxicology conference and expo.

ToxExpo 2020 will count over 50% of researchers representing a vast array of disciplines within toxicology. The top fields of work are Regulatory & Safety Evaluation, General Toxicology, Risk Assessment, In vitro and Alternative Methods, Neurotoxicology, and Drug Discovery Toxicology.

The event in numbers:

6,200+ attendees
2,000+ abstracts
315+ exhibitors
60+ scientific sessions
Hundreds of ancillary events
1200+ leads captured
To keep up-to-date with Genoskin's latest news, follow us on Twitter and LinkedIn. You can also contact us to learn more about our products and services.
Thank you for spending time to read this posting. We have a few extra tickets that we would be happy to share with our loved ones! Follow us on Twitter for more details…
Comments are closed.