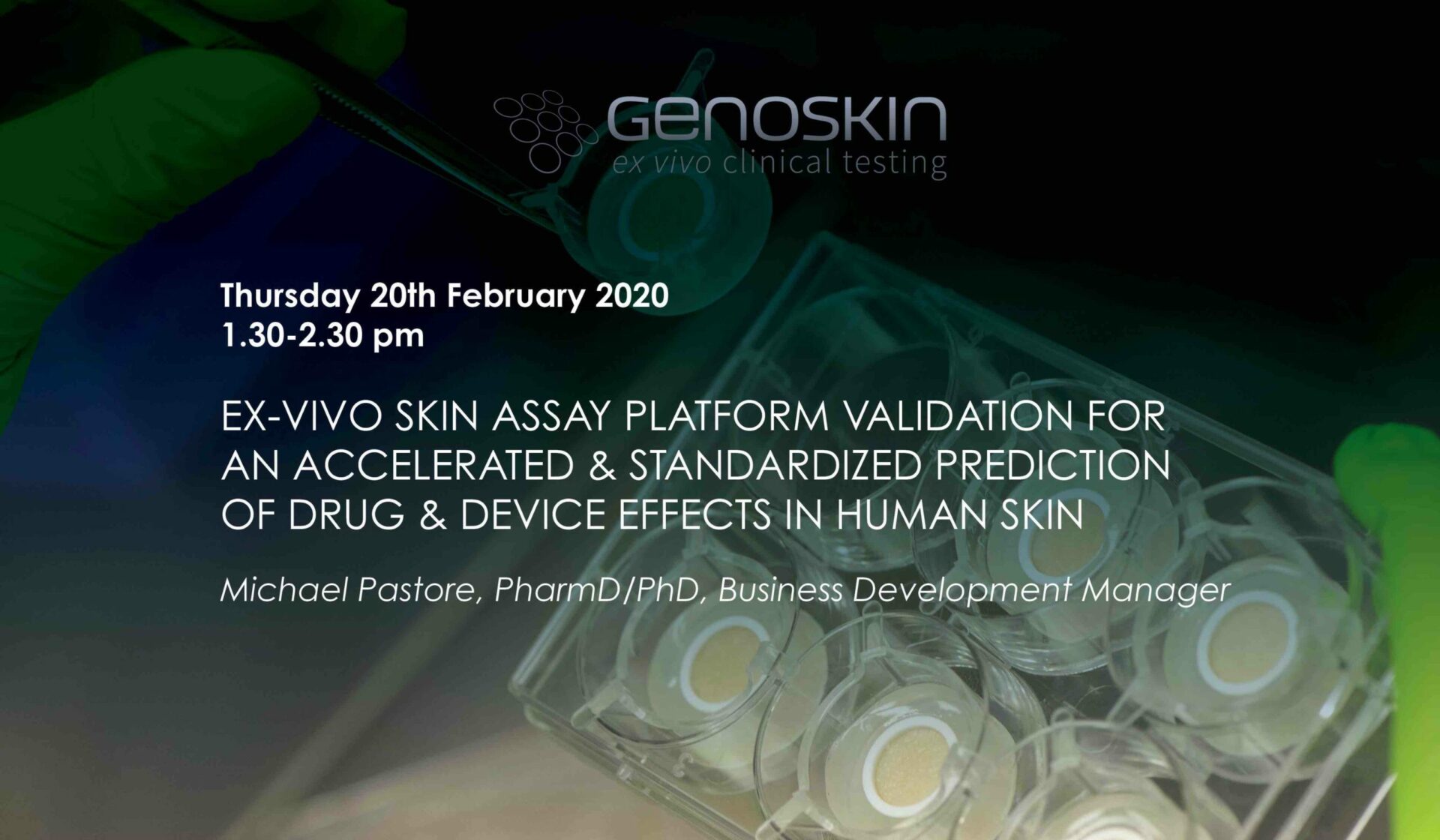 Genoskin presents its technology in the UK
On Thursday, 20th, the Genoskin team will be presenting its technology during a seminar in Slough, UK. 
Next Thursday, Business Development Manager, Michael Pastore, and Chief Commercial Officer, Eric Merle will be giving a seminar in Slough, UK.
This seminar will be the opportunity to present our ex-vivo skin assay platform and inform on how our technology accelerates the prediction of drug and device effects on human skin.
UK Seminar's abstract 

Founded in France (Toulouse) in 2011, Genoskin has developed technology to maintain human tissues alive and functional ex-vivo over 7 days. Genoskin prepares ready to use living human skin assays in their labs in Toulouse and Salem, MA. Available globally, the Genoskin platform enables a standardized and earlier indication of toxicity and clinical efficacy. Genoskin's patented technology provides researchers the ability to generate human tissue data for topical, systemic and injection routes of administration with a comparable patient diversity as a clinical study. 
If you wish to learn more about Genoskin's technology, feel free to contact us as we can easily organize such a seminar for your company.
To keep up-to-date with Genoskin's latest news, follow us on Twitter and LinkedIn. You can also contact us to learn more about our products and services.
Comments are closed.