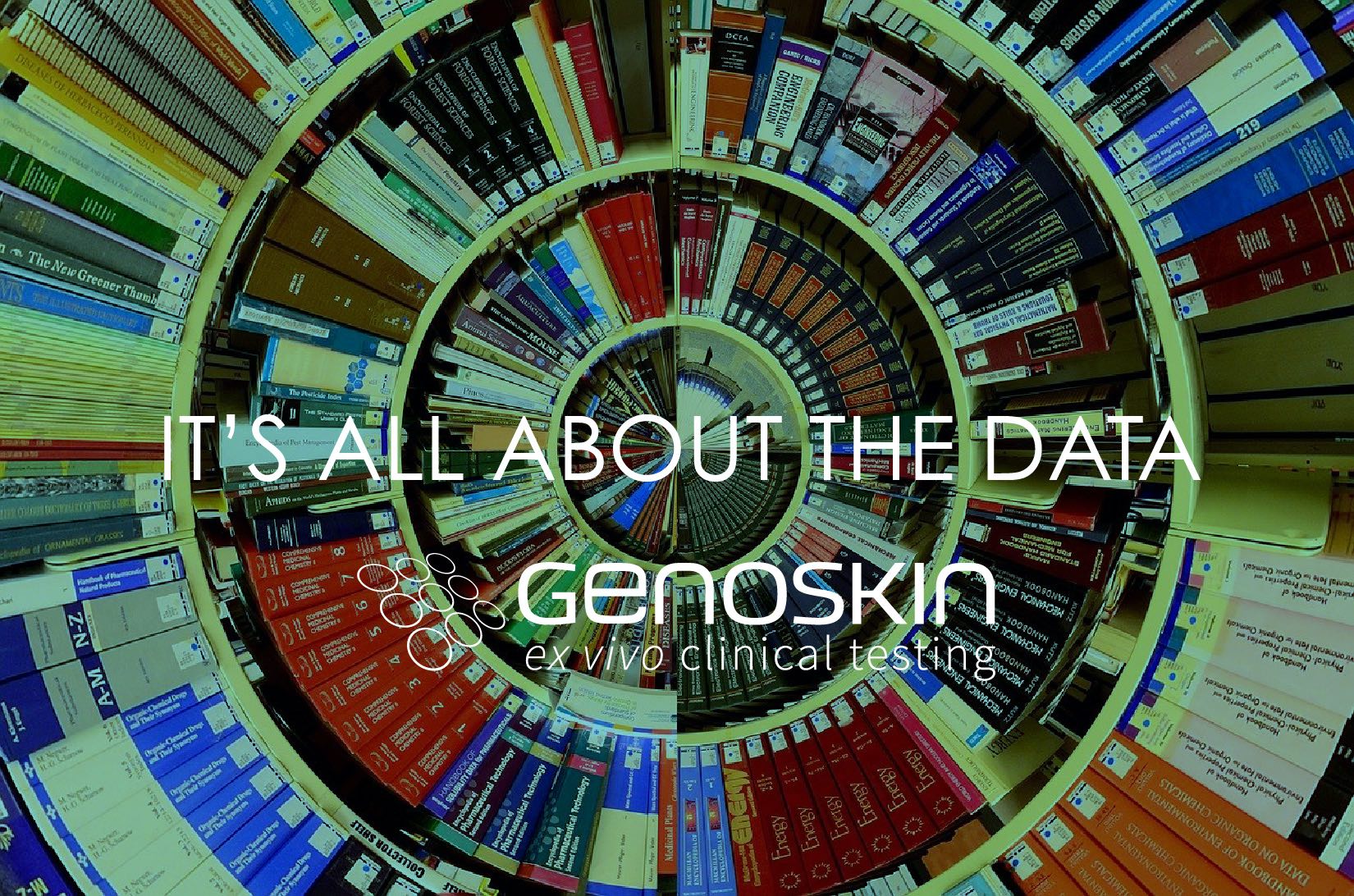 New published data generated with Genoskin human skin assays
Genoskin assays are designed for fast and reliable studies with reproducible results. As we aim to empower research teams with the best technology to generate better human data, we are proud to discover new published data involving our skin assays. 
The potential to evaluate nanoparticles toxicity
In NanoImpact, a research team from Harvard University's Wyss Institute established a mapping of 2D and 3D distributions of metal/metal oxide nanoparticles within cleared human ex vivo skin tissues. The Harvard team worked with our wounded assay, WoundSkin®. They added TiO2 and ZnO engineered nanomaterials (ENM) in the assay's culture medium and pipetted a silver solution into the wounded site of the epidermis. Thanks to an organic solvent-based tissue clearing approach, they succeeded to improve the imaging contrast for label-free ENM mapping in 2D skin tissue and to enable 3D nanoparticle mapping for larger skin sections. These results will help develop a better imaging approach for evaluating the biodistribution and toxicological implications of various skin care products that contain nanomaterials as active ingredients.
The full publication is available for free here if you wish to learn more about Harvard University's work.
NativeSkin®, an immunocompetent assay with live skin response
The Innovation and Development department at Isdin, Barcelona demonstrated in in vitro and ex vivo studies that a night face serum containing melatonin, bakuchiol and ascorbyl tetraisopalmitate prevents the damages of photo-aging. For the ex vivo study, Isdin used NativeSkin® assay to test the efficacy of their serum. NativeSkin® was irradiated by UV-A and UV-B, the serum was then topically applied on the biopsies. Results showed that treated biopsies presented a similar number of sunburn cells to non-irradiated skin. Also, the night serum stimulated the expression of pro-collagen type I and increased the levels of elastin compared to non-treated biopsies. The ex vivo results confirmed the results previously obtained in vitro on keratinocytes and fibroblasts, demonstrated that Isdin's serum could prevent and decrease the damages of photo-aging.
The full publication is available for free here if you wish to learn more about Isdin's work.
Unilever R&D Bangalore also published new results partly generated with NativeSkin® in Cell Reports. Unilever R&D Bangalore in association with the Institute for Stem Cell and Regenerative Medicine (inStem, Bangalore, India) studied the regulation of antimicrobial peptide S100A7 (psoriasin) release by epidermal Caspase-8. The team showed that skin diseases that perturb epidermal integrity like psoriasis and skin wounds activate Caspase-8 mediated signaling. Psoriasin secretion occurs in a biphasic manner with an acute and a chronic response. The acute response uses the TLR5 signaling pathway whereas the chronic response utilizes the epidermal Caspase-8 downregulation pathway. On the opposite, routine skin cleansing with Unilever commercial bars and body washes had no impact and Caspase-8 levels remained generally unchanged.
The full publication is available for free here if you wish to learn more about Unilever's work.
We are always happy to empower your R&D team with the best tools to achieve your goals. And we love to hear about your new publications so feel free to share your outstanding work with us.If you wish to team up on a research project, our in-house R&D service can design and perform a study that fits your needs. Contact us for more information.
To learn more about the data we already generated thanks to our assays please visit our Publications page.
To keep up-to-date with Genoskin's latest news, follow us on Twitter and LinkedIn. You can also contact us to learn more about our products and services.
Comments are closed.