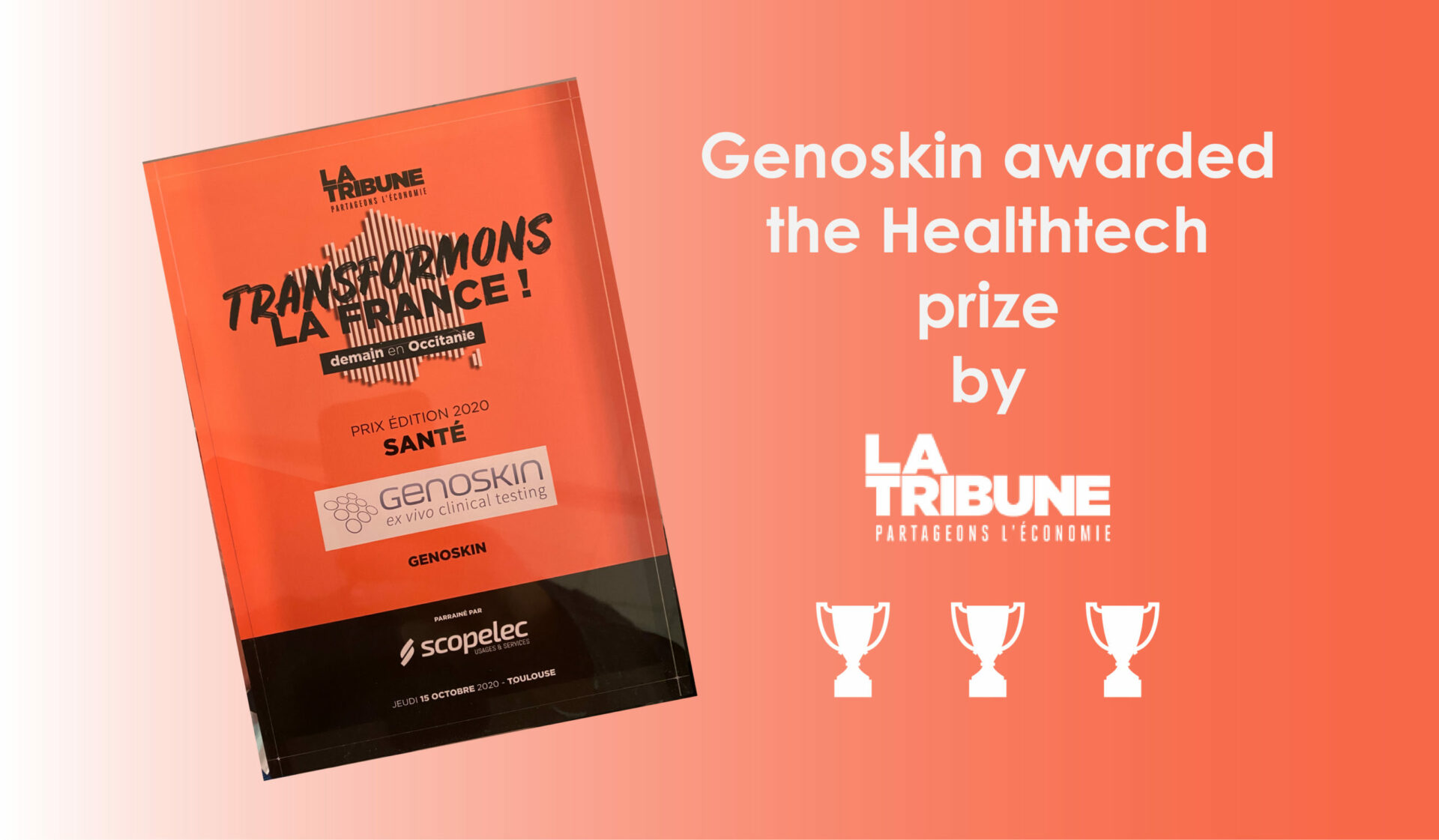 Genoskin awarded the Healthtech prize "Transformons la France!"
Yesterday, Genoskin was awarded the Healthtech prize at the "Transformons la France!" (Let's Transform France!) ceremony presented by La Tribune in Toulouse.
While the current health crisis calls into question our lifestyles, "Transformons la France!" highlights the talents of tomorrow and gives impact to those who transform society for the better. The prize is organized by La Tribune throughout France on the occasion of its 35th anniversary. The Toulouse stage rewards actors from economic, associative, or research fields, chosen among innovative companies selected for the impact of their mission and their regional roots.
The Genoskin team is proud to have been awarded this prize! As a company headquartered in Toulouse since 2011, being recognized for our innovation and impact in Occitanie is an honor.
This prize follows a year of pushing the boundaries of human skin biology with hard work from our teams both in Toulouse and Boston. Over the past few months, all our amazing collaborators have been working on exciting projects:
Genoskin has published data with LEO Pharma in Experimental Dermatology validating a new and unique psoriasis model.
Our R&D department filed a patent for a revolutionary skin assay with circulation (more on that very soon…watch this space).
We launched NativeSkin access, a new offer that made our best seller skin model accessible online.
Finally, we are developing a vaccine development acceleration platform.
After all these great achievements, Genoskin can't be happier about La Tribune's recognition of our potential to transform the French biotech industry.
Of course, we don't plan on stopping here. We'll keep innovating, improving, and validating our solutions to provide researchers with the best tools to conduct better drug development while reducing animal testing.
We are happy to also speak with you and give you more information on our activities. To keep up-to-date with Genoskin's latest news, follow us on Twitter and LinkedIn.
Comments are closed.