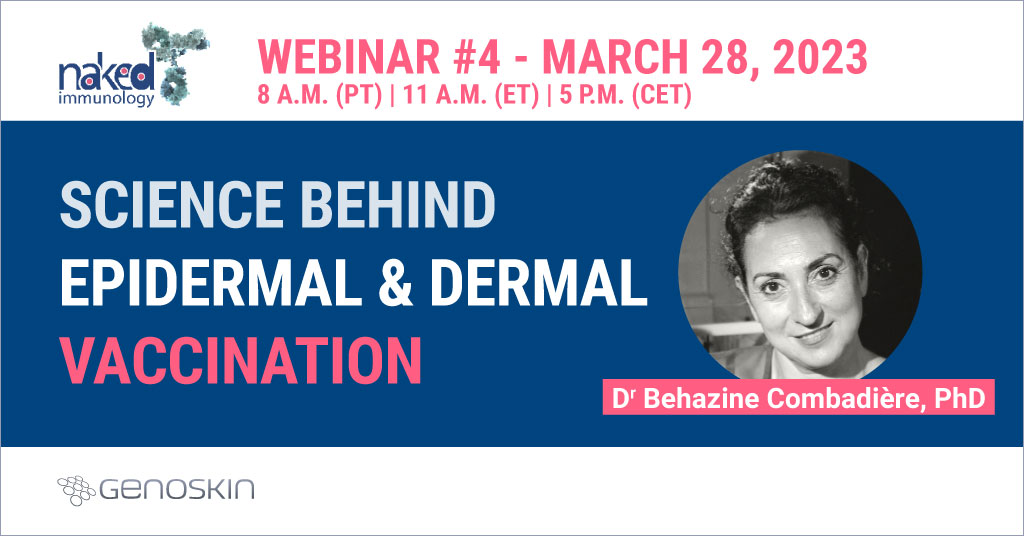 Top-level science through the eyes of an

expert

.
The fourth Webinar.
The fourth webinar in the Naked Immunology series is now scheduled on March 28, 2023 at 8 a.m. (PST), 11 a.m. (EST), 5 p.m. (CET). The webinar is open to English-speaking participants with a solid scientific background. Featured speaker is Dr. Behazine Combadière, PhD, the Global Head of Preclinical and Human Immunology at the R&D Vaccines Department of Sanofi.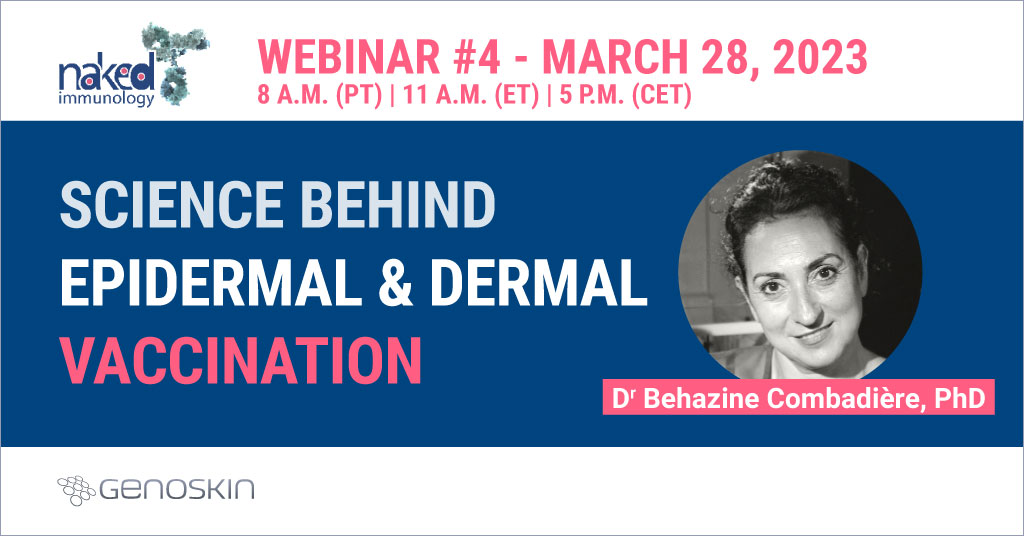 watch the replay
In this webinar, Dr. Combadière will focus on the science behind epidermal & dermal vaccination based on her work at Cimi-Paris, Inserm's Center for Immunology and Infectious Diseases at the Sorbonne University in Paris.
Vaccination is one of the most effective and affordable ways to save 2 to 3 million lives every year. Even though critical issues on vaccine effectiveness and acceptability still remain under discussion, innovative approaches, such as virus-like particles and inactivated vaccines, are currently being explored to conquer Hepatitis, Dengue and Influenza, HIV, Malaria and Tuberculosis.
While vaccination increasingly relies on basic research to understand and translate human immunity, the field is at a turning point, with new ideas and innovations. Two aspects have been added: the prediction of intensity of immune responses through systems biology approaches and the development of alternative routes of immunization for increased efficacy. Most current vaccines are administered by intramuscular or subcutaneous routes. However, intradermal and transcutaneous techniques are regaining popularity, thanks to:
the rationalization of targeting of the different cutaneous layers, i.e. the epidermis, dermis, or hypodermis
advances in knowledge about the plasticity of antigen-presenting cells (Langerhans cells, dermal dendritic cells and dermal macrophages), which allow proposing rational immunization procedures.
In addition, the recruitment of inflammatory cells, such as neutrophils in the dermis, impacts the localization and quality of adaptive immunity. The rationale of various vaccination strategies can be discussed by compiling immune-monitoring, bio-modeling and systems biology approaches.
About the speaker: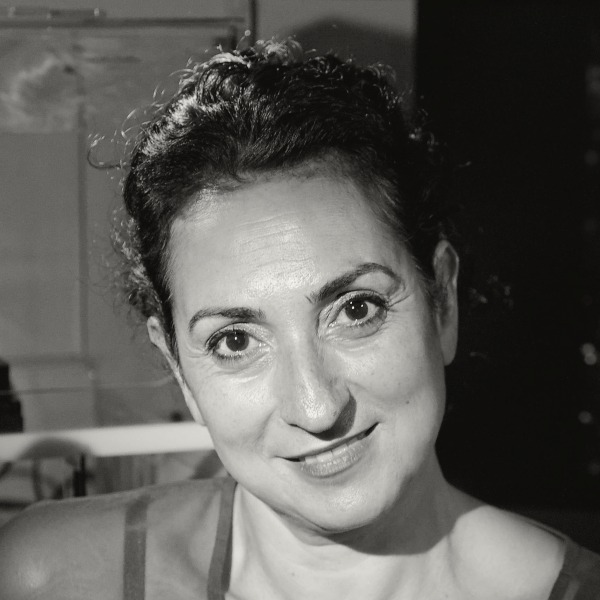 Dr. Behazine Combadière, PhD.
Global Head of Preclinical and Human Immunology | Sanofi
Dr. Behazine Combadière is the Global Head of Preclinical and Human Immunology at the R&D Vaccines Department of Sanofi.
She has extensive expertise in Vaccinology and immune memory to infectious diseases (viral diseases including smallpox, HIV, Influenza, Sars-CoV-2) and pioneers the skin immunization with the development of the transcutaneous method, which targets hair follicles and has been successful in several clinical studies.
Dr. Combadière obtained her PhD in Immunology in 1993 (Paris, France) on the regulation of HIV-specific CD8 responses. She was a post-doctoral fellow in the Laboratory of Immunology of the National Institutes of Health (NIH) in Bethesda (MD, USA) from 1993 to end of 1997, where she gathered her expertise in T cell immunity.
Before joining Sanofi, Dr. Combadière devoted her research to understanding the immune mechanisms and memory to vaccines in the French CNRS & Inserm National Institutes of Health from 1998 to 2022. She was the Deputy Director of the Center for Immunology and Microbial Infection (Cimi-Paris) and the Co-Director of International Vaccinology Courses at the Pasteur Institute in Paris.
Dr. Combadière also coordinated the European EU-FP7 project on HIV Vaccination from 2010 to 2016 and was a partner in the European project H2020 (EAVI2020 consortium) for the development of candidate HIV vaccines. Besides her FRM Team and Women in Science awards in 2020, she was also awarded the French National Order of Merit in 2022.
Watch the replay of past Naked Immunology Webinars
Comments are closed.