NativeSkin®, skin samples adapted to your needs
A selection of skin samples from various donors
Genoskin is collaborating with different clinics and hospitals through special Biological Sample Transfer Agreements. As a result, we collect skin samples of at least 10 different donors per week.
Depending on their needs and specific requirements, Genoskin customers can select: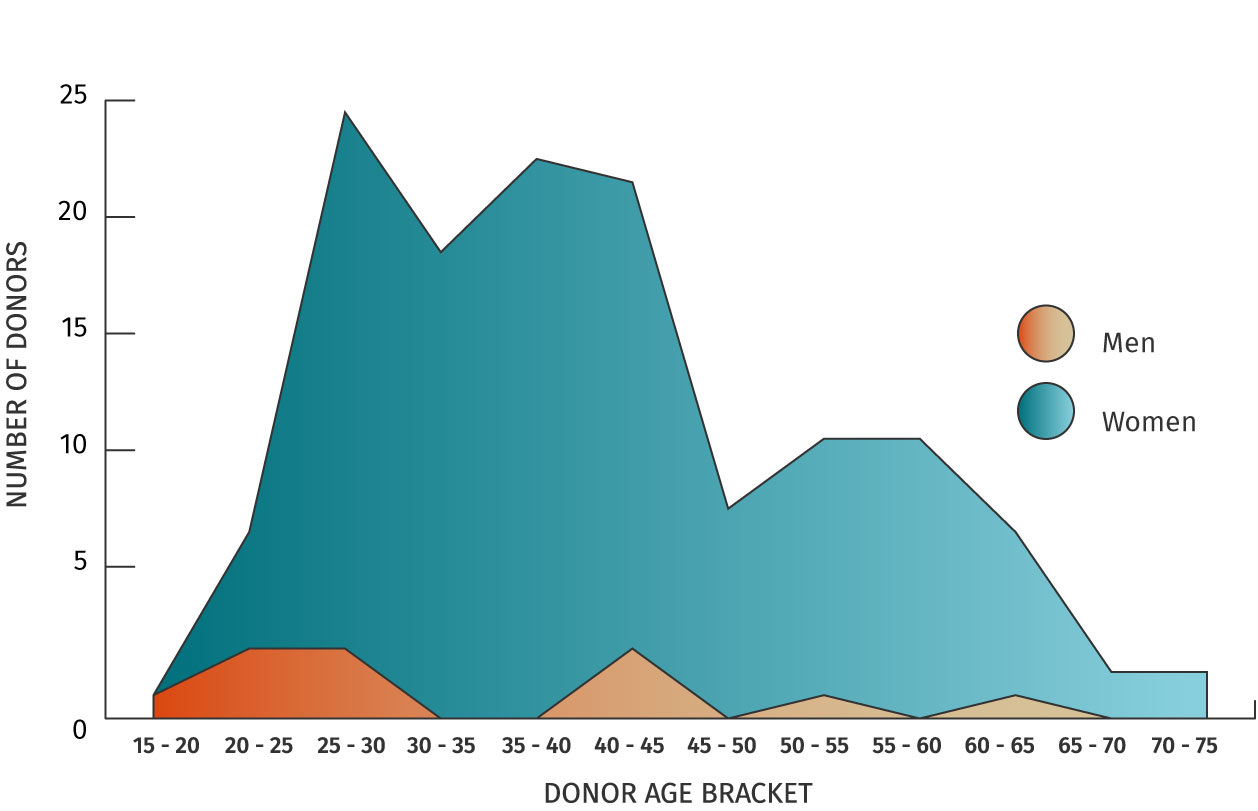 Generally, donors for our in vitro human skin models are between 18 and 70 years old. 90% of donors are women. Most of the skin samples collected have phototype 2 or 3 characteristics and are removed from the abdomen. However, should you have specific requirements for your study, please don't hesitate to contact us.
NativeSkin: A versatile testing tool
Depending on the required route of administration, customers can choose between two different NativeSkin configurations:
For topical applications, we recommend the NativeSkin models with a silicone ring around the biopsy (which is our most standard model). Indeed, the ring delimits and seals off the working surface during topical applications. As a consequence, the applied compound is prevented from reaching the nourishing matrix or the culture medium without going through the skin.
NativeSkin model without silicone ring is adapted for an administration through the culture medium.
NativeSkin is available in different sizes, from 7 to 23 mm of diameter. Skin samples delivered right on time for your study
Genoskin believes in excellent customer service. That's why we're doing our utmost to deliver the skin models you need on the day of your choice. Our models are produced within 24 hours after surgery, at which point they're immediately shipped to our customers to guarantee a sufficient life span and adequate skin response for the duration of your study. To efficiently deliver our products, we have selected a number of carriers according to the country of destination. Genoskin generally ships between Tuesdays to Fridays.
We have also designed specific packaging to safeguard our NativeSkin testing kits during transportation. It ensures the models reach their destination unharmed. The kit also contains the required amount of culture medium to maintain the models over a period of 7 days.
Detailed user instructions
NativeSkin is ready to use and easy to manipulate. Moreover, our detailed User Manual provides all the information you need to make sure your study runs smoothly. Your instructions for use come with illustrations to make everything as easy as possible for you when you receive the product, apply your compound or analyze your final test results.
For more information on our product use and protocols, please don't hesitate to request our user manual.