The State and the Urban Community of Toulouse city launched on 15 March 2013, the first Call for collaborative research and development projects in 2013 OncoSan'Tech on all areas of innovation in relation to cancer.
After the evaluation process , the Steering Committee of OncoSan'Tech 2013 selected three projects together seven SMEs located mainly in Haute-Garonne and Tarn and 6 academic laboratories. These projects represent an investment in R & D to a maximum cost of € 1,352 K for help about 576 K € .
Among these projects, the OncoSkin3D project led by Genoskin, involves a cooperation with 2 others companies, Pixience and SeleXel, as well as the academic laboratory ITAV.
The OncoSkin3D project will lead to the development of a platform for ex vivo culture and 3D imaging of skin cancer models, dedicated to the validation of innovative pharmacological treatments.
[moitie]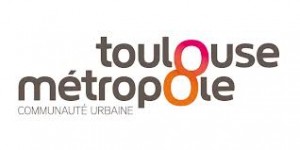 [/moitie] [moitie_fin]

 [/moitie_fin]
Comments are closed.